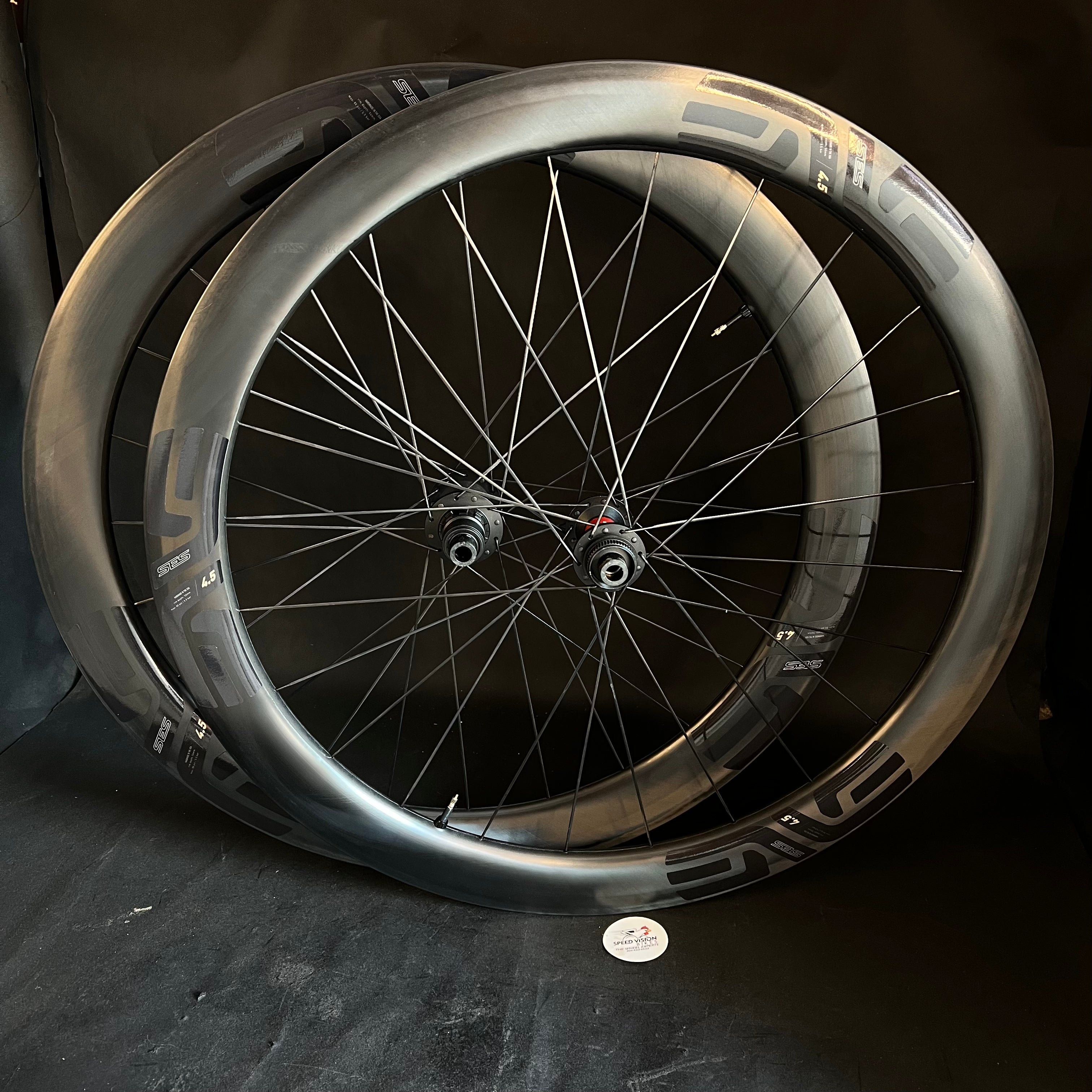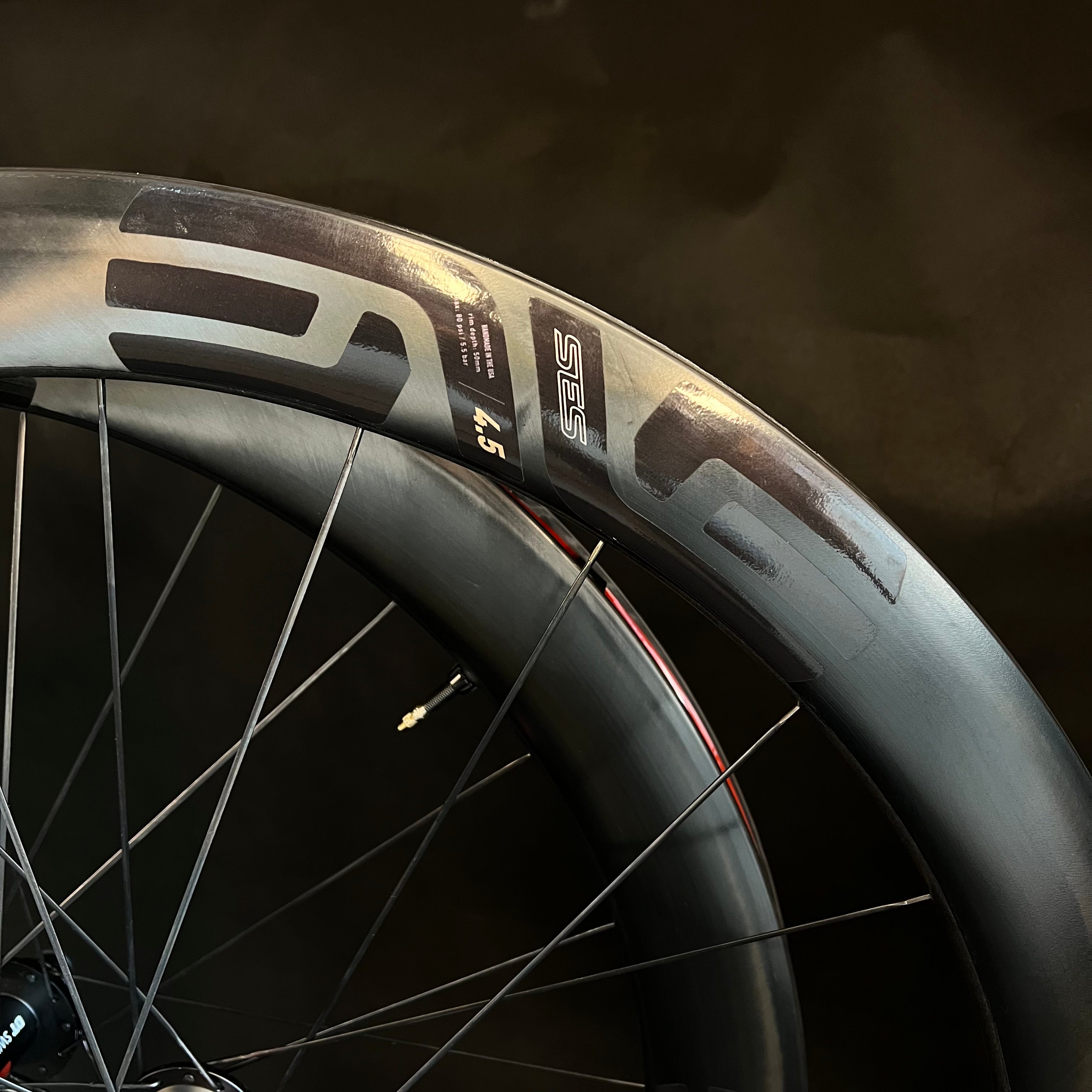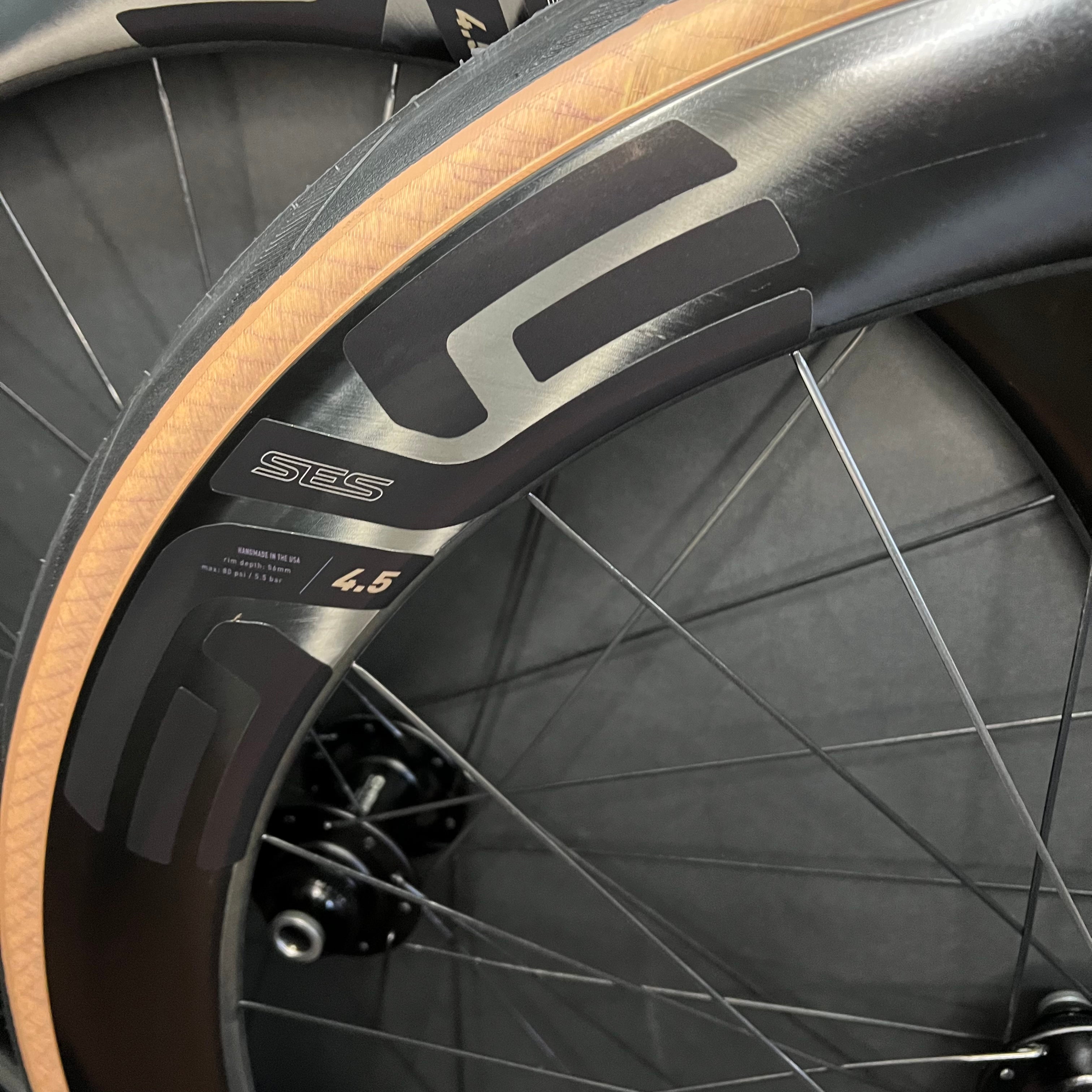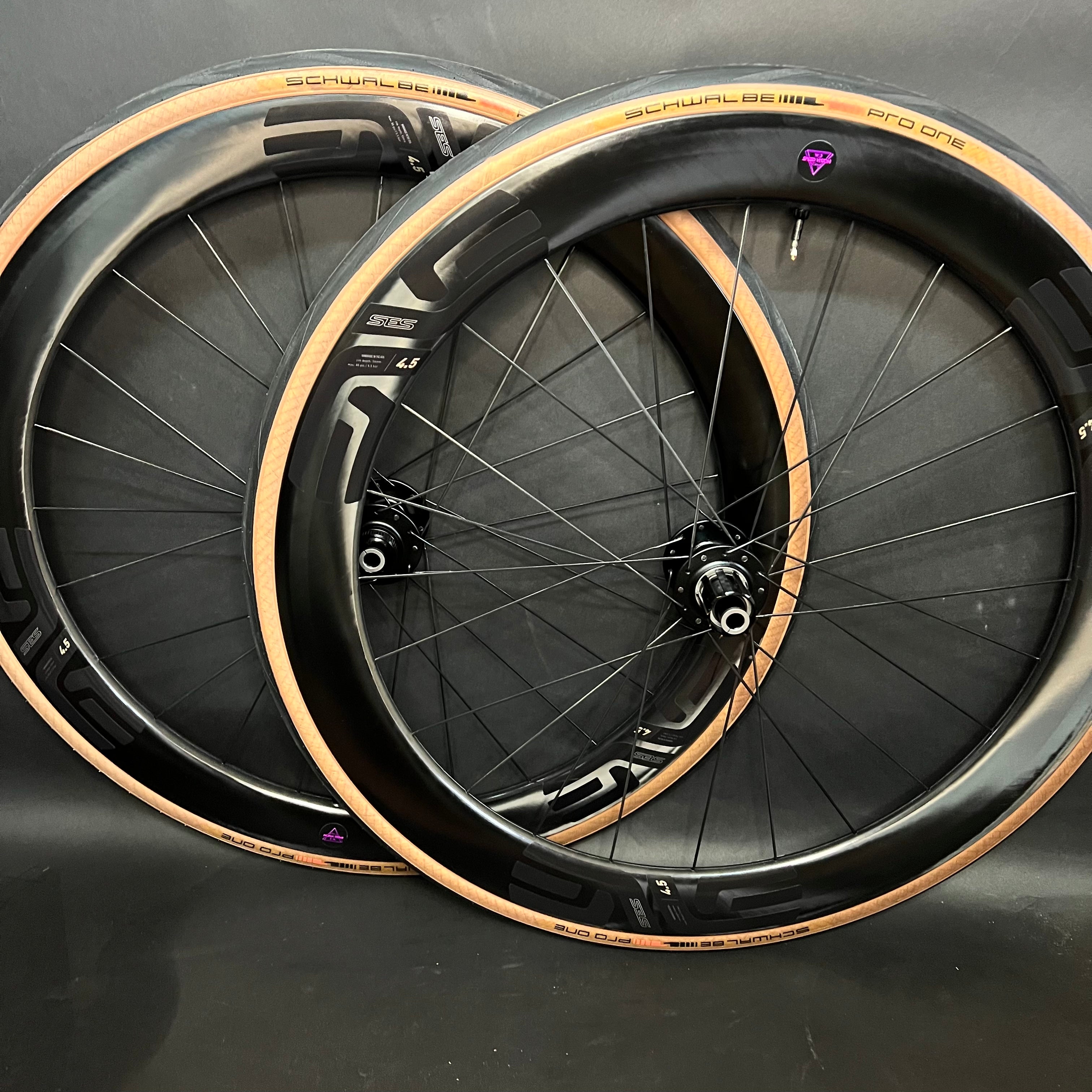 ENVE 4.5 SES 2023 With Enve Alloy Hubs
---
SES 4.5 rims

When speed across most any terrain is priority number one, look no further than the SES 4.5. Originally designed for the cobbles and crosswinds of Paris-Roubaix to provide an aero benefit with high volume tires, the SES 4.5 was the first of its kind and is now re-designed to deliver more speed in a lighter package. 
• Go fast, everywhere
• 1452-gram wheelset weight (with XDR body)
• Inner Rim Width: 25mm
• Aero optimized tire size: 27mm-28mm
• Minimum labeled tire size: 27mm
-Tubeless tires only. These cn be used with a tube as long as the tire is tubeless.