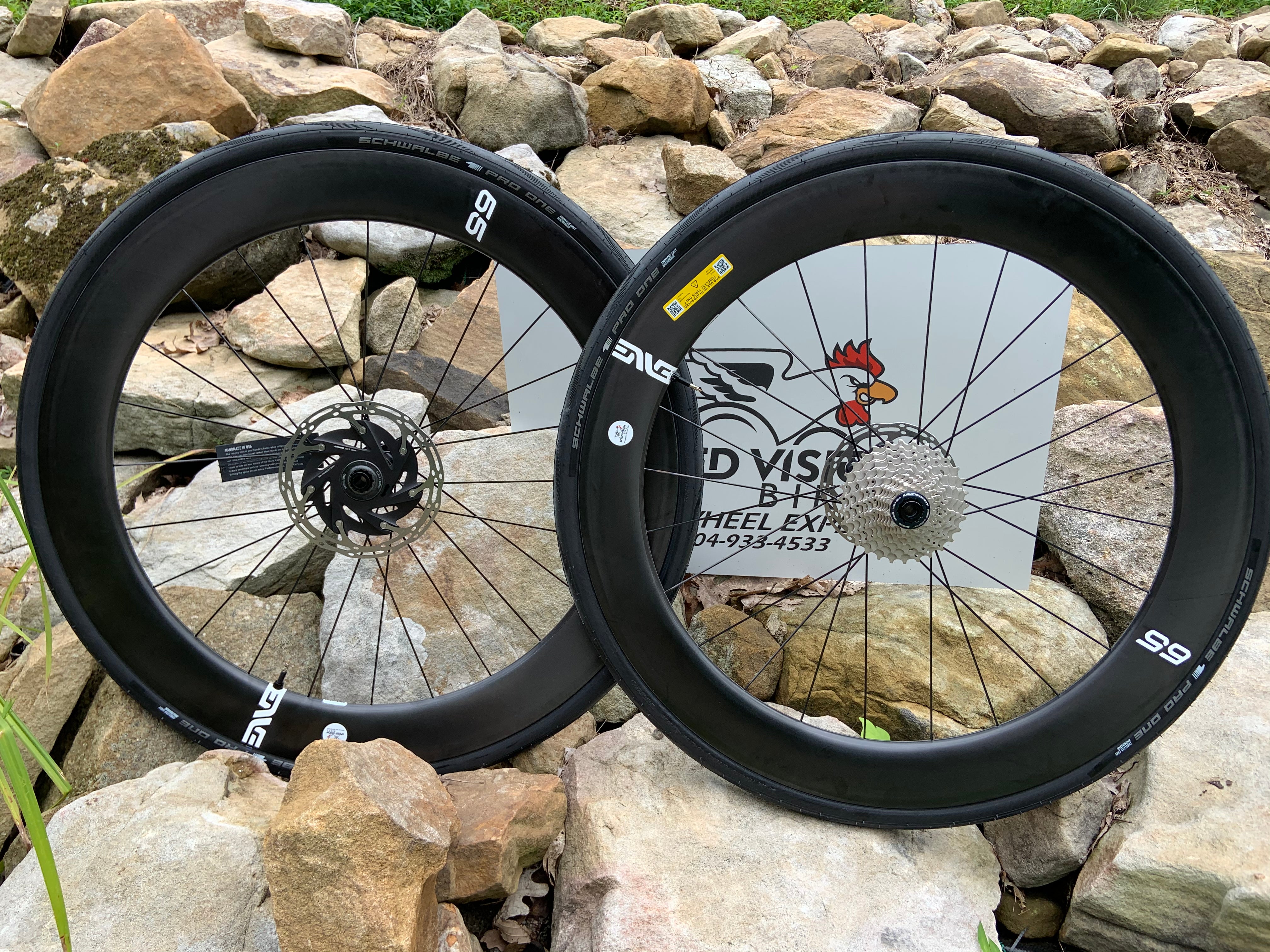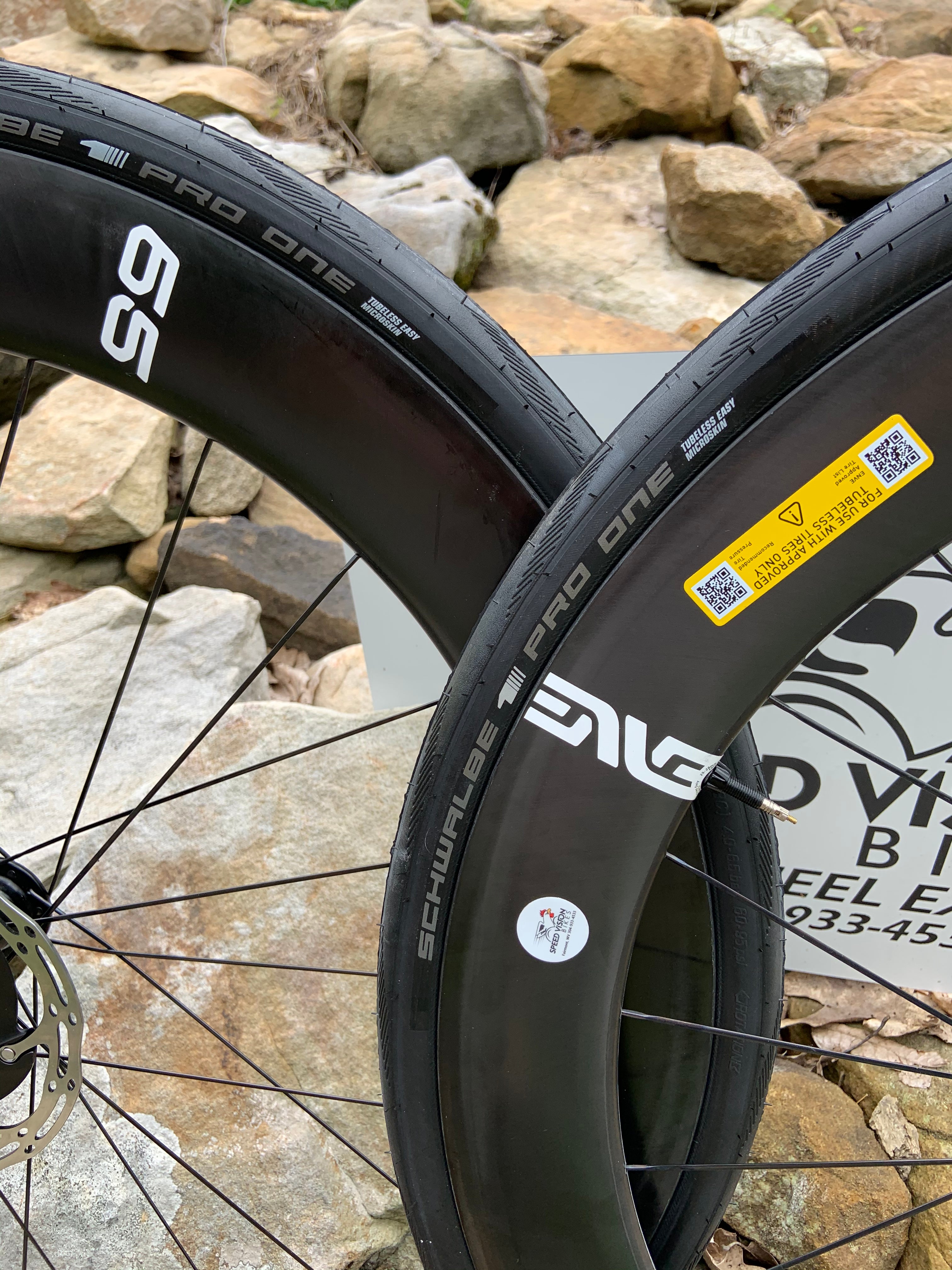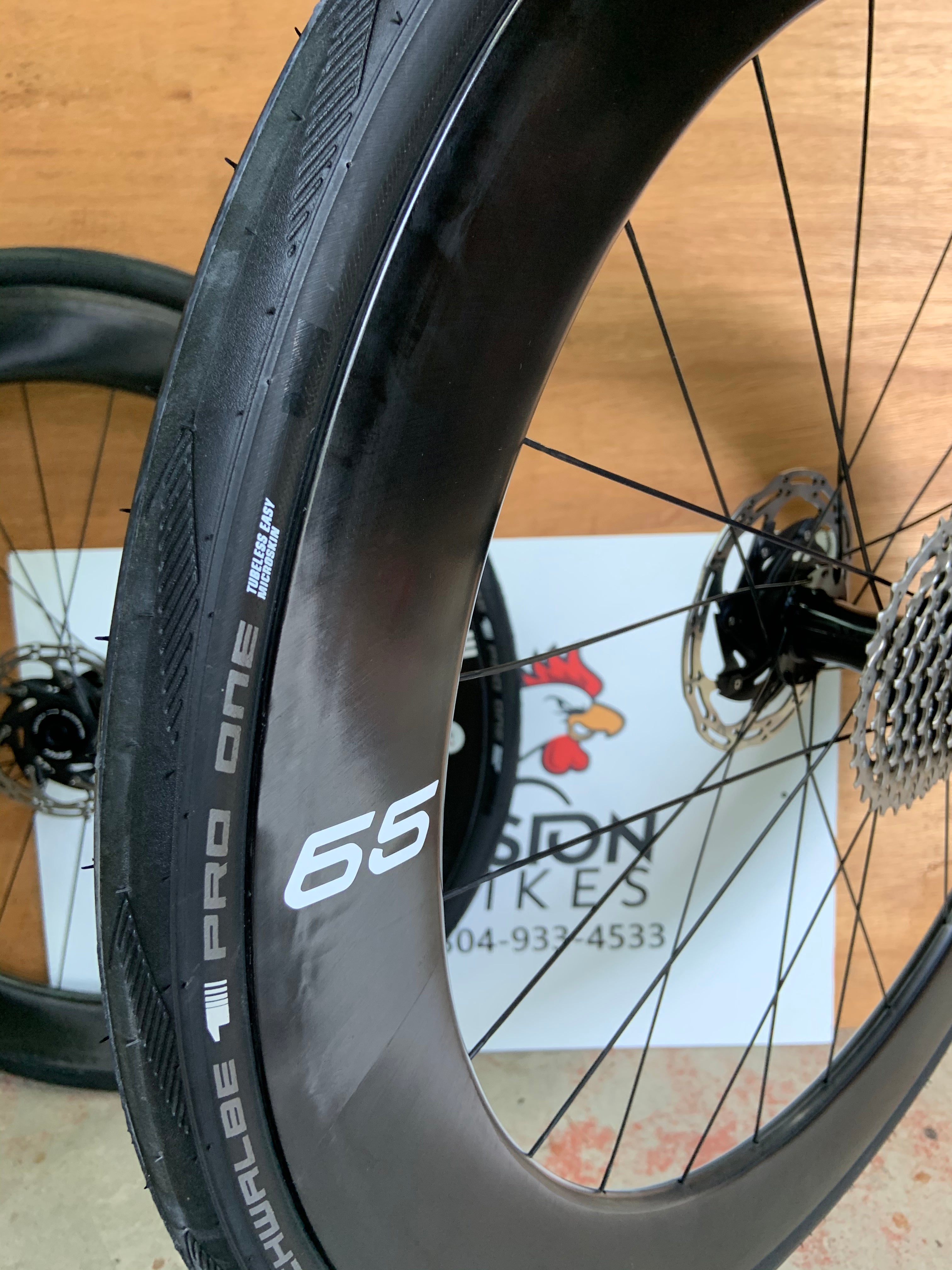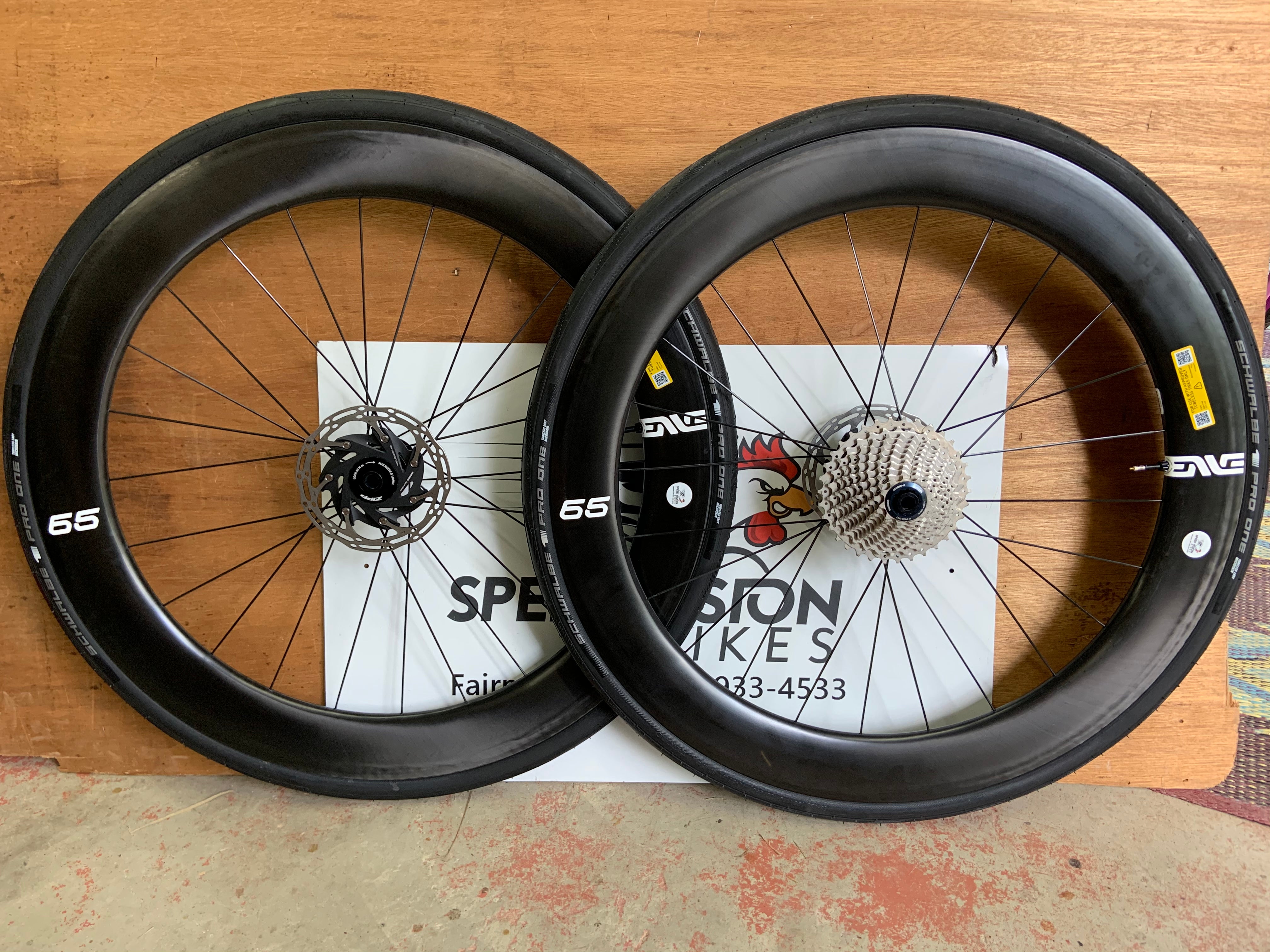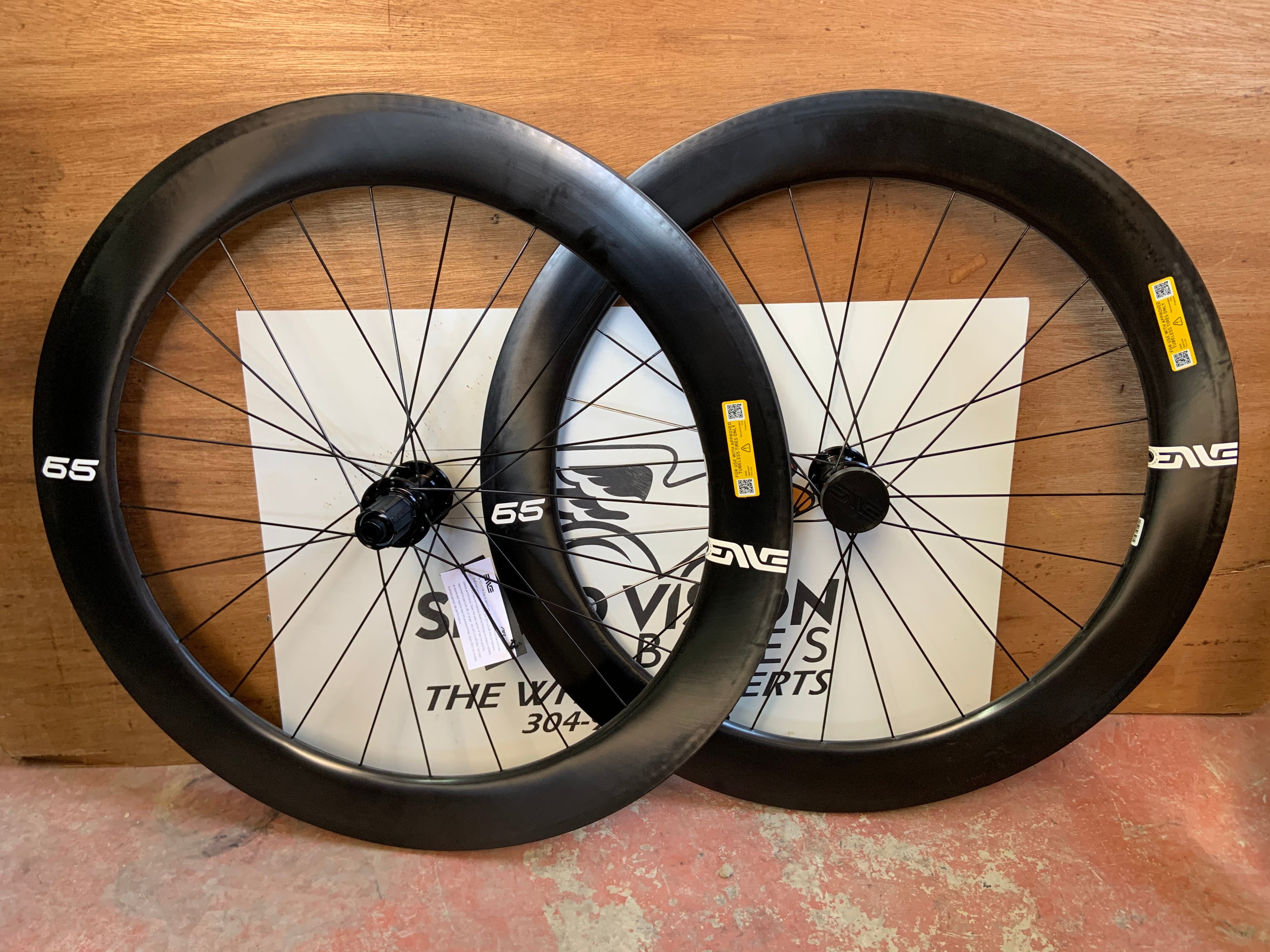 CLOSEOUT ENVE Foundation 45 and 65 Disc brake Wheelsets
---
The ENVE 45 and 65 are a modern carbon road wheel in every way. Riders with inclinations toward racing and hard solo efforts or those looking for the road lost and forgotten will find the dynamic properties the modern road rider needs.
• Intended use: Road, Triathlon, All-Road
• Inner rim width: 21mm
• Aero Optimized Tire Size: 25c-28c for road and up to 50mm for gravel
• Tubeless tires only, but can be used with tubes + a tubeless tire.
All tires rotors and or a cassette are discounted and installed before shipping
We are sold out of the closeout 45's... but the 65's are still CHEAP!!